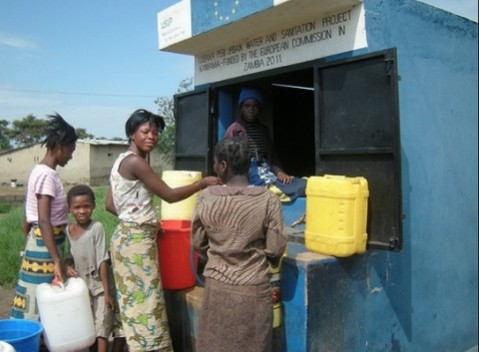 Construction of the US $4 billion Lusaka Water Supply, Sanitation and Drainage (LWSSD) Project under the US funded Millennium Challenge Account is expected to start in October this year.
This came to light when the Millennium Challenge Corporation (MCC) briefed Lusaka based Members of Parliament at parliament building in Lusaka today.
MCC deputy chief executive officer for operations Israel Banda disclosed that awarding of contracts for the project is in the process, while others have already been concluded.
Mr Banda said that once the construction works start in earnest, some members of the public in the work areas will experience full and partial loss of property to pave way for the construction, citing Mtendere Compound as the most affected.
He said MCC has already engaged the affected residents who are expected to be compensated adding that negotiations have advanced.
He cited other affected areas as Kaunda square, Kamanga and Mazyopa compounds where restrictions on land use will be applied.
And resident country director of MCC Steve Marma said that the project which should have started in November 2013 is expected to end in November 2018 failure to which the funds will be returned to the United States treasury.
Mr Marma observed that the delay in implementing the project has the potential to increase the project budget due to the rise in the cost of materials and services.
He attributed the delay among other reasons the failure to finding suitable contractors to carry out the constructions.
The scope of the project includes construction of Bombay, Kanyama and Mazyopa drainages, stabilization of Kaunda Square waste ponds, water and sewerage reticulation in Chelstone, Kamanga, Mtendere and Kaunda Square.
Other constructions include Lumumba road side and Kamloops pipelines, Iolonda plant, rehabilitation of distribution centres in Woodlands, Lumumba, Stuart Park, and Mass Media among others.