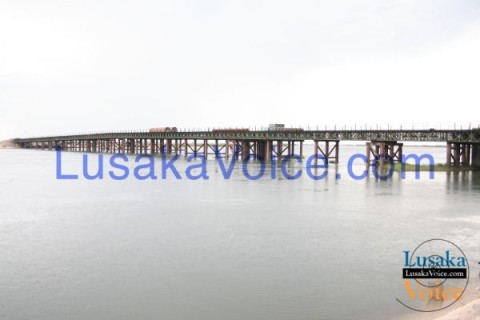 THE body of a 36-year-old boat navigator who drowned in the Zambezi River on Saturday at the Zambezi Water Front in Livingstone has been retrieved by river guides.
Southern Province police commissioner Mary Chikwanda confirmed the development in an interview yesterday that the body was retrieved on Sunday afternoon.
Mrs Chikwanda identified the deceased as Ephraim Daka and that preliminary investigations have indicated that he slipped and fell into the river.
"I can confirm that the body of the deceased has been retrieved from the Zambezi River and he has been identified as Ephraim Daka, aged 36. The incident of drowning happened slightly after 15 hours on Saturday when Mr Daka tried to put fuel in the boat that was scheduled to take customers on a cruise but unfortunately slipped and plunged into Zambezi River," she said.
Ms Chikwanda said the body of the deceased is lying in Batoka Hospital mortuary.
"The police are not suspecting any foul play at the moment. However, the police will wait for the post-mortem results for further investigations into the matter," she said.
And Zambezi Water Front general manager Sharmaine Barry said the company is "devastated to lose a gallant member of staff who executed his duties as a navigator of the Makumbi Boat diligently".
Mrs Barry said management will do everything possible to ensure that Mr Daka, who worked for the company for over five years, is accorded a befitting send-off.
Meanwhile, Zambezi Water Front boat captain Newman Lundu, who led the search party after fire brigade officers abandoned the search mission, said the body of the deceased was found about 12 metres from the point where he had slipped into the river.
"When we found the body, it was intact; there was just blood oozing out of the mouth and ears…maybe the impact of him falling in the water caused it," he said.
Mr Lundu added that Mr Daka's body was stiff while blood oozed from his mouth, an apparent sign that he sustained an injury when he fell into the river and got stuck between some rocks below the river.
zambiadailymail