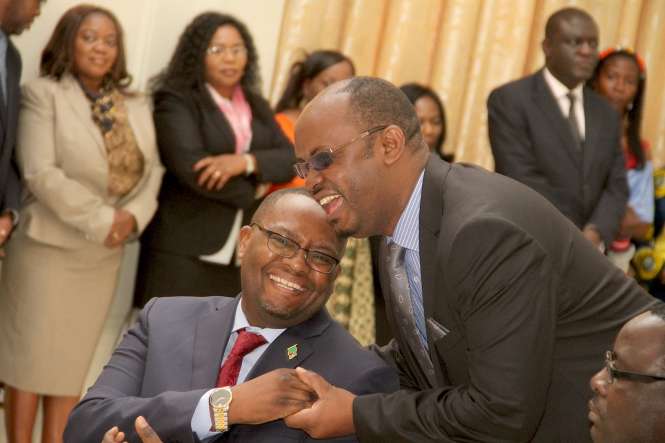 Patriotic Front Media and Publicity Committee Vice Chairperson Sunday Chanda says Zambians should be assured that the entire Patriotic Front (PF) administration headed by President Lungu is still very committed to delivering a new constitution that will serves the people better.
Mr. Chanda says the PF is cognisant of the fact that the constitution making process is a about consensus building and allowing citizens to interact with the contents citing that the PF discerns that betraying Zambians on the constitution would be tantamount to injuring society and that has never and will never be part of their progressive agenda.
He says they are convinced that there is no genuine stakeholder in the nation who would argue that the PF Government has doctored the Constitution Amendment Bill of 2015 to suit its interests noting that the proposed amendment captured under the Bill undoubtedly captures what majority of Zambians have always demanded for.
He points out that the PF can attest to the fact that contrary to what pessimists and others have alleged, the people of Zambia can trust the content and spirit by the PF Government behind the Constitution Amendment Bill of 2015.
Mr. Chanda adds that there is no one stakeholder who can dare challenge the PF that the proposed amendments to the current constitution are retrogressive adding that all those with the gift of knowledge among the stakeholders, including Opposition parties know that the content of the Constitution Amendment Bill of 2015 is forward-looking and without malice or ill-intent.
He has further appealed to all Zambians of goodwill to retain their hope as the PF has demonstrated goodwill in the process and will deliver.
QFM NEWS