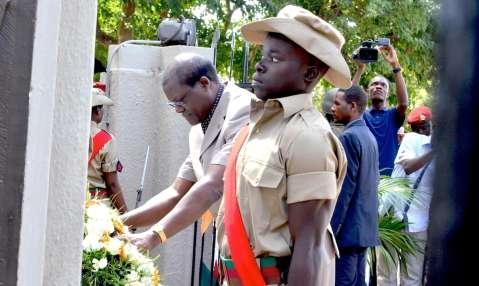 President Edgar Lungu is this week expected to launch the Youth Employment and Empowerment Action Plan.
The action plan seeks to empower and provide young people with startup capital so that they engage in business activities.
Youth and Sports Minister Vincent Mwale say the empowerment action plan has already been passed and approved by Cabinet.
Mr. Mwale explained that under the initiative, Government will also endeavour to provide an enabling environment where youths can involve themselves in entrepreneurship activities.
He said he has already held meetings on the Copperbelt with mining firms on the need to consider offering business opportunities to youths.
The Youth and Sports Minister disclosed this in an interview with ZNBC News in Ndola.
Mr. Mwale says Government has also come up with a budget line that will support youth entrepreneurship skills under the action plan.
He has disclosed that the International Labour Organization ILO and GIZ and other cooperating partners have assisted Government in formulating the action plan.
ZNBC