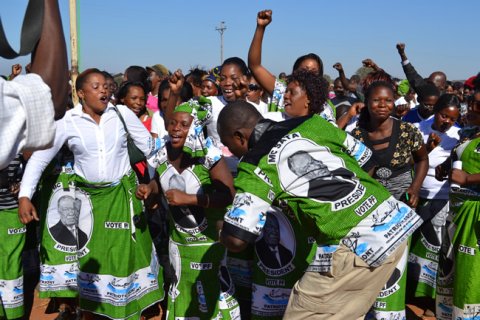 The Patriotic Front (PF) in Chadiza District has refuted claims by former District Party Secretary Fidelis Chitambala that he has defected to Rainbow party along with more than 100 party supporters.
PF Information and publicity Secretary Emmanuel Banda has told ZANIS in Chadiza that Chitambala defected alone and that the party in the area is still intact.
Mr. Banda further said that at the moment the PF will not say anything bad or good about Chitambala but that Chitambala will leave to remember all the good things that the ruling party has done for him.
Mr. Banda has also castigated those in the district party executive against having an individual in mind that they wish to appoint as constituency chairperson but that they should leave it to the people to elect a person of their choice adding that leadership comes from God.
He said a good example to the Patriotic Front was the election of the party President Edgar Lungu whom he said some high ranking official of the party did not want but because he was liked by majority of the people of Zambians he was voted into power through the will of God.
Former PF Chadiza District Party Secretary Fidelis Chitambala announced his defection to the opposition Rainbow party and went on air to claim that he had defected together with more than 100 other supporters from the ruling party.