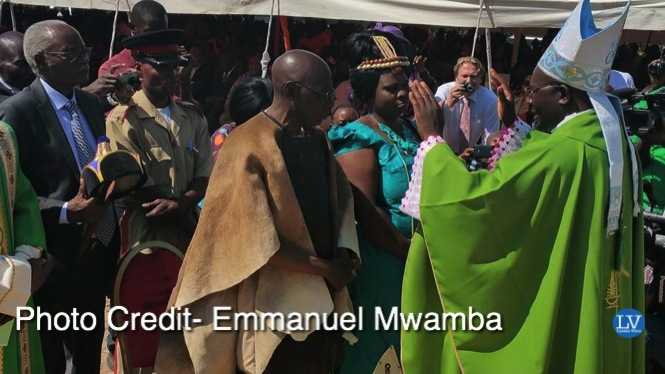 PARAMOUNT Chief Chitimukulu Kanyanta Manga II yesterday wondered why Zambia Poor People's Party president Alex Muliokela failed to turn up for the Ukusefya Pa Ngwena Traditional Ceremony of the Bemba people in Mungwi yesterday.
The Chief Chitimukulu told Vice-President Inonge Wina that he had personally invited Mr Muliokela, who apparently failed to turn up for the ceremony which took place yesterday.
"I am just wondering as to why Mr Muliokela has not come. He promised to gazette me as Paramount Chief Chitimukulu if voted into power," The Paramount Chief said jokingly.
The Paramount Chief also told Mrs Wina that he had reconciled with President Sata and he would have loved him to witness the colourful ceremony.
"I went through trying moments. We are happy now it's over and done. Dr Kaunda, we thank you for your wonderful spirit of uniting this country," Paramount Chief Chitimukulu said.
Mrs Wina pledged continued support To traditional leaders, saying President Lungu was also working hard on strengthening unity among all Zambians.
zambiadailymail