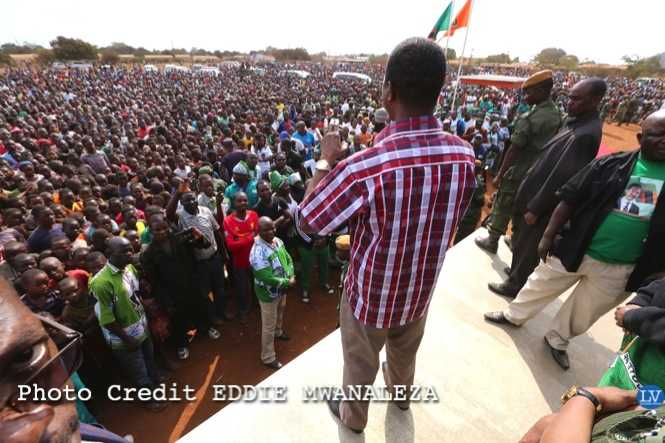 We are saddened that our colleagues in the PF again resorted to using fire arms against our defenceless supporters in Mulobezi bye election campaigns.
It is now clear that our friends in the PF have now graduated from using pangas, machets, and have now taken up guns against the Zambian people.
The incident in Mulobezi coming shortly after the PF Secretary General Davies Chama shot our youth shows clearly a system new approach of using guns against our people.
So far our investigations shows that the vehicle that was used in the latest Mulobezi incident was being driven by one of the District Commissioners.
The number plate on it is ABF 2741, but the disc bears the same number plate but the chassis number on the disc is different from the one on the vehicle.
The disc shows Chassis number is AHTFZZ29G109116334, we now demand for RATSA and other security wings to confirm the real owner of this vehicle.
Our information so far shows this is a government vehicle with registration number GRZ 536CL.
The vehicle was last serviced on 26/05/14 by Toyota Zambia at KM 29865
But surprisingly, instead of dealing with these issues, Police again at night and instead arrested our officials among then UPND President Hakainde Hichilema's driver, Mr. Batuke Imenda, Mr. Musiyalela, and several other people who were resting at the UPND camp.
Charles Kakoma
UPND Chairperson for Information and Publicity