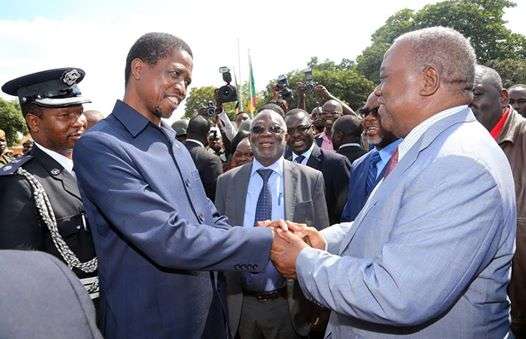 Former President Rupiah Banda has been acquitted of the charge of abuse of authority of office in an oil deal involving a Nigerian company.
It is alleged that between May 1, 2008 and September 24, 2011,Mr Banda, being a person employed in the public service, namely President of the Republic of Zambia, did abuse the authority of his office by allegedly procuring a Nigerian government-to-government oil contract in the name of the Republic of Zambia but did not benefit the Zambian people.
Delivering this afternoon Principal Magistrate Joshua Banda adopted the submission by the defence of no case to answer.
Magistrate Banda said the State failed to provide essential elements on the charge upon which they wanted the former President to be prosecuted, and therefore found no merit in their submission.
He further said the State failed to prove that there was arbitrariness in the alleged act by the former President.
Magistrate Banda has since granted the State leave to appeal.
And former President Rupiah Banda said his acquittal shows that vindictiveness does not pay.
He adds that this also proves that the Zambian courts can be relied upon to deliver justice.
The former President has thanked his supporters for standing with him throughout court process.
And one of his lawyers Sakwiba Sikota says the acquittal of his client has shown the case was a witch-hunt.
He has since stated that whoever will call Mr Banda a corrupt following today's ruling will be liable for defamation.
Meanwhile there was jubilation among Mr Banda's supporters when the court announced its verdict.
QFM NEWS