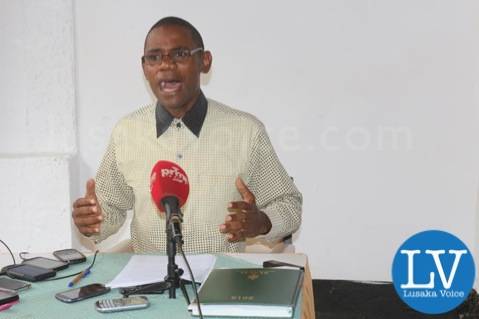 The Zambian Voice has observed that the country's governance system under the Patriotic Front (PF) government has now become highly threatened.
The Zambian Voice suspects that this is as result of the alleged desperation it believes the PF government and President Edgar Lungu are currently in.
Executive Director Chilufya Tayali has told Qfm News in an interview that his organization thinks that President Lungu and his administration appear to be desperate both politically and economically.

Mr. Tayali says what is however unfortunate is that instead of sitting down and think of how to resolve these issues, they have continued to allegedly do wrong things.
He has referred to the decision to increase the country's foreign debt ceiling to easy economic pressures as one such wrong thing that has been done.
Mr. Tayali says it would have been better that government to think how to reduce expenditure as opposed to resorting to borrowing on international capital markets.
He has suggested that there are many ways deficits in the 2015 national budget could have been contained other than borrowing.
QFM