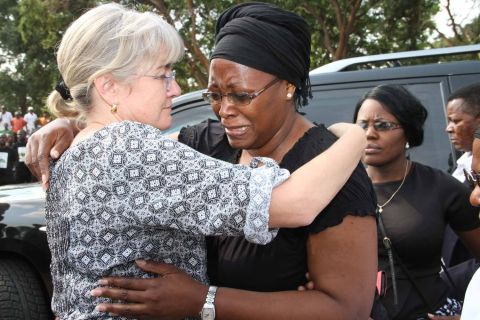 I have been reading about Dr. Kabesa's K2,246,547 bill at 8 Reedback and the eviction debacle.
As a person that advocates for the poor, I am saddened that so much money had to be paid to accommodate a family within a year. Surely that money could go a long way in helping the poor.
However, it is not Kaseba's fault that such money was spent by Government. It is in the law that Former First Families must be looked after by Government.
It has also been revealed by the Dr. Msiska that Government has a standing order with 8 Reedback to accommodate former first families. So Dr. Kaseba did not ask Government to accommodate her at the said lodge.
Nonetheless the situation does not justify the expenditure. We need to look at the law. Certainly the law is not fair to the economic situation of our Country to spend so much money on our former Presidents, no matter how much we appreciate them. This law has to be changed.
Government can also not escape responsibility in their negotiations with Lodges when it comes to such issues.
I am very suspicious of this figure (K2,246,547) and Andrew Ntewewe from YALI is right to call for an investigations on this figure otherwise someone might be taking advantage.
Government can also not run away from the responsibility of Kaseba's eviction because a letter was written. The owners of the Lodge would not just write a letter without cause. Government did not fulfill it's obligation hence the eviction letter.
Kaseba could not continue staying there when there was an issue between government and the Landlord. If the issue was clarified, it should have clearly put to her otherwise she had no choice but to leave otherwise it would be more embarrassing to be kicked out forcefully.
It is not that Kaseba can't afford a house of her own, but she chose to go live with her parents where she is being looked after properly. It is a choice she made and I think she is fine with it.
However Government should have been concerned to make sure they agree other than just ignoring her because by doing so, they are abrogating the Law. A house has to be found soonest to accommodate her and I sure she would not be fussy in accepting a reasonable house that befits her as a former First Lady.