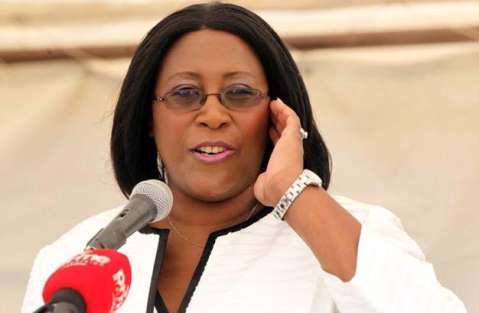 Government has refuted statements that former first lady Dr Christine Kaseba was evicted from Reedbuck lodge where she was staying.
Deputy Minister in the office of the Vice President Bwalya Chungu explained to parliament that at no time was cabinet office served with an eviction notice by Reedbuck lodge.
Mr Chungu disclosed to the house that cabinet paid rentals for Dr Kaseba at the said lodge up to the 30th of June 2015.
He said the rentals paid by the state to Reedbuck lodge are still effective adding that Dr Kaseba would have been evicted after the 30th of June and not before.
He further explained that Reedbuck entered into an standing with cabinet hence the proprietor would have served government with an eviction notice and not Dr Kaseba.
However, Mr Chungu disclosed to parliament that the proprietor of Reedbuck lodge has written a letter of apology to the former First Lady.
The Deputy Minister in the office of the Vice President said during the oral questions and answer session in parliament today.
zanis