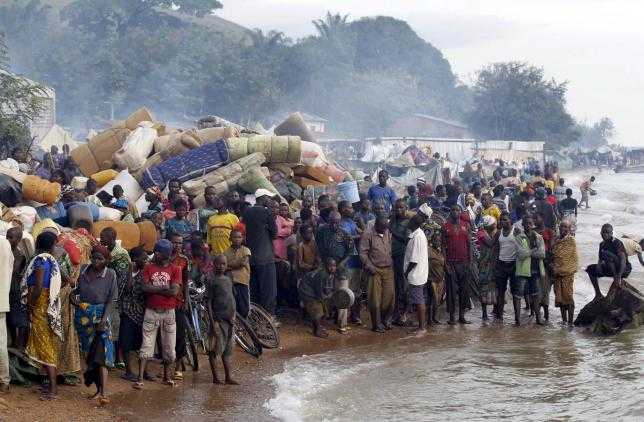 GOVERNMENT is ready to render assistance to asylum seekers from Burundi who are trooping into the country in large numbers, President Edgar Lungu has said.
The President regretted that this situation has arisen because of bad governance in the east African country.
He said this in an interview on arrival at the Kenneth Kaunda International Airport in Lusaka from South Africa where he attended the AU summit and subsequently underwent medical review.
More than 300 asylum seekers have fled into Zambia over the last month and had since been granted refugee status.
Burundi is engulfed in civil unrest following an attempt to seek a third term in office by that country's leader Pierre Nkurunziza.
President Lungu noted that it was due to bad governance that the disorder in Burundi had erupted and called on Zambians to learn from such experiences in other countries to ensure continued peace.
"We pray that the situation in Burundi normalises soon, we will do everything possible to help the asylum seekers that are coming to Zambia.
This is what happens when there is bad governance. We have only one country, so when you fight, it will be us running and there is no other country to run to," he said.
Mr Lungu said he was there to offer leadership that Zambia requires and urged Zambians to support him.
He expressed hope that the situation in Burundi would change for the better and pledged Zambia's commitment to assist that country regain peace.
In a related development, the Home Affairs Ministry said it had granted the more than 300 Burundians, refugee status and they would be accommodated in various refugee camps in the country.
Ministry spokesperson Moses Suwali said in a separate interview yesterday that the refugees would be taken to Mayukwayukwa and Maheba refugee camps this week.
"The 300 Burundians who arrived in the country last week have been granted refugee status after screening while others who came in after are still undergoing scrutiny.
Those granted refugee status will be moved to Mayukwayukwa and Maheba refugee settlement camps this week," he said.
Additional numbers of those fleeing Burundi continued to arrive over the weekend at three border points namely, Mpulungu in Northern Province, Nakonde, and Isoka in Muchinga Province.
Officials from the United Nations High Commission for Refugees (UNHCR), the Immigration Department and other security officials had been monitoring the screening process at the entry points.
The Burundians fled internal protests against that country's president who is bidding for a third term in office despite the law only allowing two terms.
More than 100,000 people have fled the turmoil in Burundi, with Zambia continuing to receive asylum seekers who are still being screened to confirm their status as refugees.
He explained that the screening, which was coordinated by the office of the Commission for Refugees and the United Nations High Commission for Refugees (UNHCR), was to ensure that only genuine people were granted refugee status.
"There is a risk of people disguising themselves as refugees, hence the screening at relevant points is necessary in the interest of
national security," he said.
He said the Home Affairs Ministry would this week issue another update on the latest entrants of Burundian asylum seekers.
 Times of  Zambia