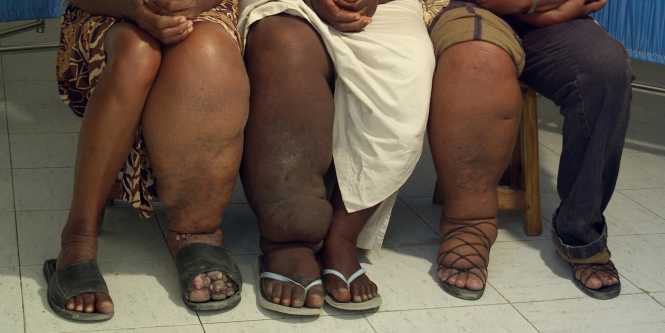 RESPONSE to the on-going drug administration exercise against elephantiasis in Ndola has been overwhelming, a survey has revealed.
At three public health institutions visited yesterday, more than 50,000 people had accessed preventive medication against the disease which has so far affected 10 per cent of the entire population in Ndola.
Elephantiasis is caused by a worm that disturbs the flow of fluids in the legs and private parts leaving victims with swollen body parts.
The worm is transmitted by the female mosquito which also transmits the malaria parasite.
The Ministry of Community Development, Mother and Child Health last week commenced a mass drug administration exercise against the disease targeting nearly 500,000 people who constitute the entire population of Ndola.
All Government health institutions were equipped with albendazole and diethylcarbamazine which are commonly administered to treat elephantiasis for the exercise which ends on Thursday.
At Railway Surgery, about 28,000 people had in the last seven days accessed treatment against a target of 33,900, representing a response rate of 84 per cent.
At Peter Singogo Clinic, more than 3,000 people had accessed treatment surpassing the target of 3,000, but health personnel have opted to continue with drug distribution until Thursday.
Twapia Clinic also posted an overwhelming response rate as more than 23,335 people accessed the drugs and health personnel have continued with the exercise to arrest the disease which is incurable but preventable.
The Ndola District Community Development, Mother and Child Health office has been constantly replenishing medicines in the health posts to avert shortages while minor cases of side effects have been recorded.
Elephantiasis cases are on an increase in Zambia with 85 districts already hit by the disease.
Latest elephantiasis cases in the sub-Saharan region were traced in Kenya and Tanzania.
Times of Zambia
Photo Credit – lookfordiagnosis.com