President Edgar Lungu has arrived back from South Africa.
President Lungu had gone to South Africa to attend the 25th Session of the African Union (AU) Assembly of Heads of State from 13 – 15 June, 2015.
After AU Assembly of Heads of State the President remained in South Africa for medical review.
President Lungu says he is happy to be back home and that there is no place better than home.
The President was welcomed by Service Chiefs, Cabinet Ministers and senior Party Officials.
Early Special Assistant to the President for Press and Public Relations Amos Chanda said in a statement that the President has completed his medical reviews in South Africa.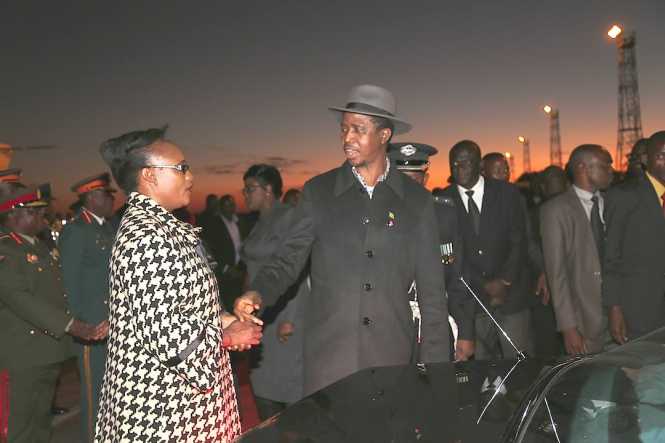 The President was accompanied by First Lady Esther, daughter Tasila, and Special Assistant for Politics, Kaizer Zulu.
Meanwhile President Lungu will leave for Mozambique on Wednesday to attend the 40th Anniversary of Independence of Mozambique.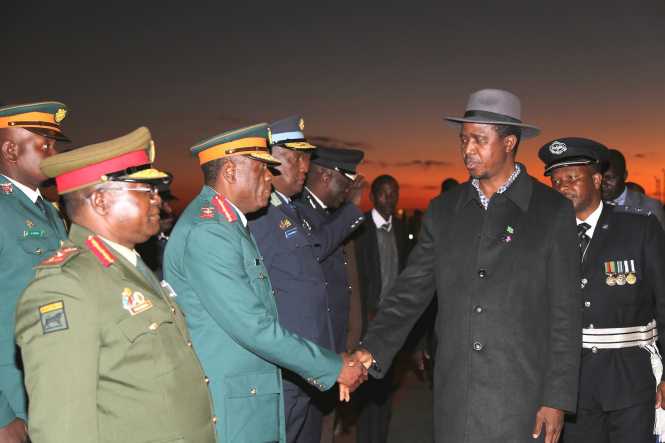 President LUNGU returns from AU Assembly, medical review in South Africa – Photo Credit ZNBC
SOURCE: ZNBC