When reggae music comes to mind, many people think of marijuana and all the bad. Though reggae music is notoriously related to the culture of marijuana smoking, Zambian reggae and dancehall musician MILZ the Teacher (Milimo Muyanga) says reggae is not all about ganja. MILZ brings out a positive vibe in reggae, he says "I get deep on social and political issues, talking about serious messages through the positive reggae music I play."
LUSAKA VOICE recently caught up with MILZ and had an interview reflecting on MILZ's musical career.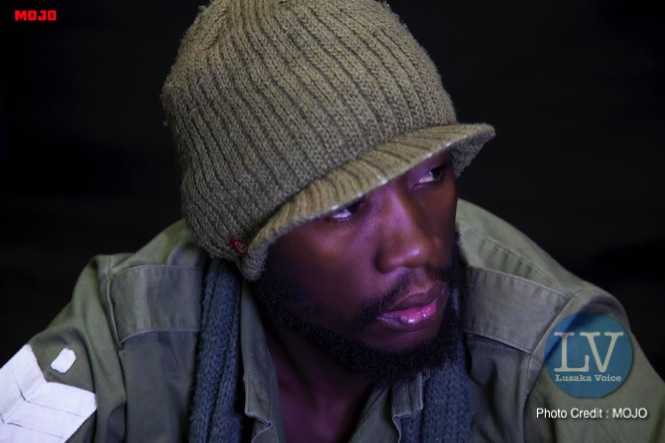 L.V Who is MILZ?
MILZ. I am a reggae and dancehall artist. I have been in the music industry for more than 15 years. I have release 3 albums to date. I am a teacher by profession and I teach languages.
Music is something I have been doing from way before I became a teacher. The teaching career came in along the way.
L.V Are you currently working on any project?
MILZ I am working on reloading and rebranding my third album titled, "The Teacher". After I got signed to Mojo, I just said let me reload my album and do a couple of new songs.
It is a new CD in a way because it is going to have new songs on it. This album is going to be a more of a live instrument performance not just ridding on other riddims.
LV Where do you get your inspiration?
MILZ The love for music and just getting to teach the industry in Zambia what sound is all about keeps me going. Reggae music in Zambia is not very much appreciated and dancehall is even worse.
The attitude and image given to reggae is mostly associated with ganja. The teacher is just taking the reggae music in Zambia to a higher level because it is just like any other music.
My lyrics are more drawn from the reality and everything that happens around me.
L.V What challenges do you face in your musical career?
MILZ Number one is platform, you might have good music and lyrics but fail to get right platform. Music is expensive to venture in as a solo person, its quite involving.
You find that in music, one can make more music without being paid for it. In that case an artist will not last for a long time.
L.V How is working under MOJO benefiting you?
MILZ It is more creativity in the studio and less hustling for stuff like saying where do I get a show or publicity. My job is just to sing and coming up with songs that can inspire the next generation.
It is a plus for me because being an artist I am not much of a businessperson. In this regard MOJO takes care of other things whilst I primarily focus on music.
L.V Why reggae/dancehall?
MILZ I feel so connected to the people when I get to sing reggae and dancehall. When you have the talent you can get to flip and play around with any tune but I guess it's a sixth sense that connects me to reggae.
I have written soul and Rnb but personally I feel I can only get to the people through reggae and dancehall.
L.V What is your view on freedom of expression in music?
MILZ This is more on a personal level because the music that we get to put out depicts what we see in the society. The aspect of that moral fibre of course depends on an individual and where they want to draw the line.
In my reggae I speak about more schools, hospitals, calling Mr MP to do his homework and to visit the constituency.
I am not only targeting politicians but also know that my music should not derail my children when they listen to it. It is all about who is not doing what and who wants to talk about it.
At the end of the day it should just be music that has a speech, which does not divide people around.
The 2010 Born n Bred award winner and 2015 ZMA nominee for the best reggae album is truly a man on a mission.
With appearances on several riddim productions from Jamaica,Europe and Australia,he wants Zambian reggae and dancehall to elevate.
In his simple way of talking, he says music is a mission not a competition.