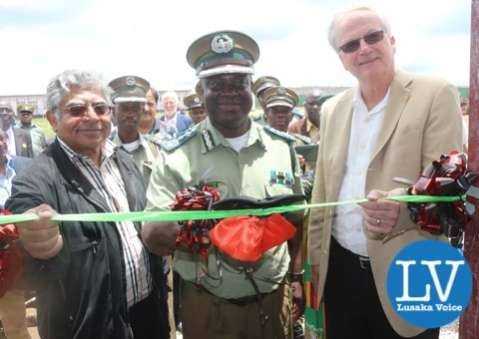 I really want to ride our Country of corruption and other criminality. Unfortunately fight against corruption and criminality in this Country seems more of a witch-hunt than a genuine cause to punish offenders.
We heard the issues of Rajan Mahtani during the rule of Rupiah Banda (RB) when he was arrested and charged with forgery related chases. He was also charged of money laundering activities involving over K80 billion. We also saw Finance Bank being grabbed from him.
However, When Sata took over power, Mahtani and his businesses were restored. Mahtani became a victor in almost all the cases he was facing including the ones concerning Zambezi Portlands.  We also the Vetriglias deported while Mahtani took over the company.
President Lungu is now in power and tables have all of the sudden changed. Mahtani is now on the receiving end of the blows from the Government with a arrest this morning. He is alleged to have jointly and whilst acting with other persons unknown forged a Transfer of 500,000,000 Shares from Zambezi Portland Cement into Finsbury Investment Limited purporting that the forms were dully signed by the Directors of Zambezi Portland Cement when infact not.
Surprisingly this case was discontinued during the time of Sata but it has come back again this time around. The company Zambezi Portland has also been retaken over by the Vetriglias when Mahtani was recently reigning with 58% shares in the company.
But what is more interesting is that President Lungu was a minister in Sata's government and he most likely dealt with some of these chases as a Minister of Home Affairs.
The questions are many surrounding Mahtani. Why did Sata allow the cases of Mahtani to be discontinued when he said that he was going to rule on Zero tolerance to corruption? Who was more corrupt between Sata and RB? Why is Edgar going against Sata's decisions on these cases? These cases were started by RB and there is a friendship between him and Edgar Lungu, could RB be influencing the later? Edgar seem not to like Mahtani why? Why are things changing in a spur of a moment around Mahtani? What is the real issue in this case of Zambezi Portlands?
I don't want to be prejudice, but I like to be in the know. I hope someone would help me understand.
TAYALI