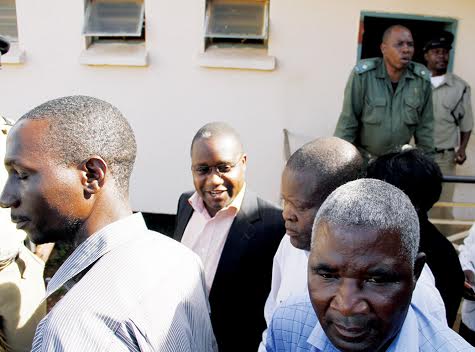 MMD Youths in Lusaka have welcomed the pardoning of Chisamba Member of Parliament Moses Muteteka by President Edgar Lungu.
MMD Youth National Secretary Bowman Lusambo says President Lungu has shown humility and good leadership by setting free Mr. Muteteka on grounds of ill health.
Mr. Lusambo prays that God continues to guide President Lungu as he executes his mandate in the interest of the nation.
And Mr Lusambo has also thanked President Lungu for commissioning the Chingola Solwezi road in Northwestern province.
He noted that the PF government has realised that the road is vital to the development of the country.
And the Forum for Democracy and Development Copperbelt Chairperson Yotam Mutayachalo has hailed President Lungu for pardoning MMD Chisamba Member of Parliament Moses Muteka who was serving a five year jail term for motor vehicle theft.
Mr. Mutayachalo says the Chisamba MP had not been in good health since his conviction.
He noted that Mr Muteteka has contributed greatly to the development of Chisamba and the nation at large.
Mr. Mutayachalo also appealed to the President to extend the gesture to other inmates with terminal illnesses to decongest prisons.
He told ZNBC news today that Mr Muteteka's conviction would serve as a deterrent to other holders of a public office.
President Lungu has pardoned Mr Muteteka on grounds of ill health.
ZNBC