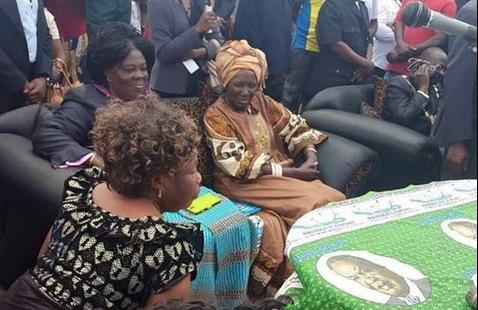 Vice President Inonge Wina has urged youths to be innovative in order to effectively contribute to national development.
Speaking when she toured Nandi and Naniwe Milling Plants in Petauke today, Mrs Wina said youths play a vital role in the development of the nation.
ZANIS reports that the Vice President said well-empowered youths make good future leaders for the benefit of both their families and the nation.
Mrs Wina said government is prepared to empower youths through the Citizen Economic Empowerment Commission (CEEC) and the Ministry of Youth and Sport for self sustainability.
The Proprietors of Nandi and Naniwe Milling Plants obtained empowerment loans from the CEEC to set up their business in Petauke district.
They have since provided employment opportunities for youths in their respective localities in Petauke district.
The Vice President is on a working visit of the Eastern province and will take the opportunity to inspect government developmental projects as well as meet traditional leaders.