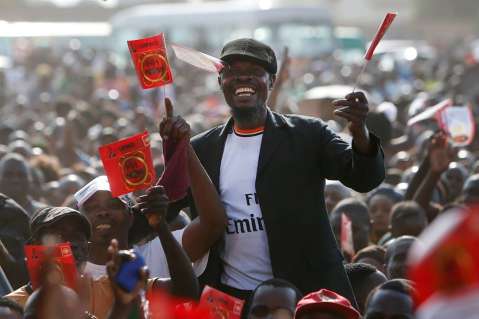 The entire Mwinilunga district United Party for National Development (UPND) Constituency Executive Committee has defected to the ruling Patriotic Front.
The defectors who were led by their constituency chairman Benson Kabambi were received by President Edgar Lungu at Solwezi airport this morning.
Mr Kabambi said the members want to work with the government in developing their area.
He said Mwinilunga has lagged behind in development because people have been working with the opposition for the past 17 years.
Mr Kabambi said the people want to work with President Edgar Lungu because he has shown that he is not a tribalist and that he was development oriented.
And receiving the defectors, President Lungu said he would continue working with everyone in developing the country because that is what the Patriotic Front was founded on.
Mr Lungu appealed to the ruling party members in the North Western province not to intimidate any newcomers instead but work with everyone.
President Lungu who is on a working visit in the North Western province, said the Patriotic Front is a party for everyone.