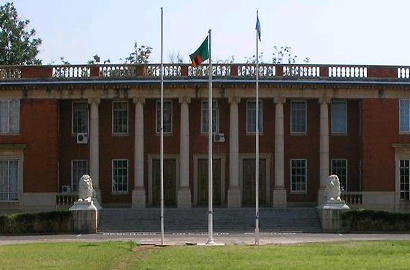 THE Ndola High Court has sentenced a 22-year-old man of Mikomfwa in Luanshya to 18 years imprisonment with hard labour for raping a woman and biting her cheek during the ordeal.
Wallace Musakwe, unemployed of house number 485 in Mikonfwa, was charged with assault and rape.
He denied both charges.
In passing the sentence, Justice Yvonne Chembe noted that Musakwe had sex with the victim by force and also bit her on the face after achieving what he wanted.
"I have perused the record of the court below and I have discovered that the convict had sex with the complainant. The convict also forcefully took the victim from the presence of other people until he achieved what he wanted. It is in this vein that I sentence the convict to 18 years imprisonment with hard labour. The sentence will run from the day of your arrest," Ms Justice Chembe said.
In mitigation, defence counsel Ethel Banda begged the court to be lenient on the convict because he was youthful and had promised never to commit a similar offence.
Facts before court are that on March 15, 2014, in Luanshya, Musakwe assaulted the victim thereby occasioning her actual bodily harm and in the process raping her.
Particulars state that the victim was at a named bar where she met Musakwe. Later the victim hired a taxi and the accused also got onto the same vehicle.
The victim testified that when she told the driver to ask the accused to disembark, Musakwe refused and threatened to damage the car.
Later both the accused and the victim disembarked at the same spot where Musakwe raped her from.
The victim further testified that Musakwe bit her on the face and she sustained a deep cut near her mouth as she struggled with the rapist.
In defence, Musakwe, who gave evidence on oath, told the court that the sexual act was consensual but that the victim only became uncomfortable when he was about to "finish".
Musakwe said he was forced to bite the woman because she pulled his manhood.
ZambiaDailyMail