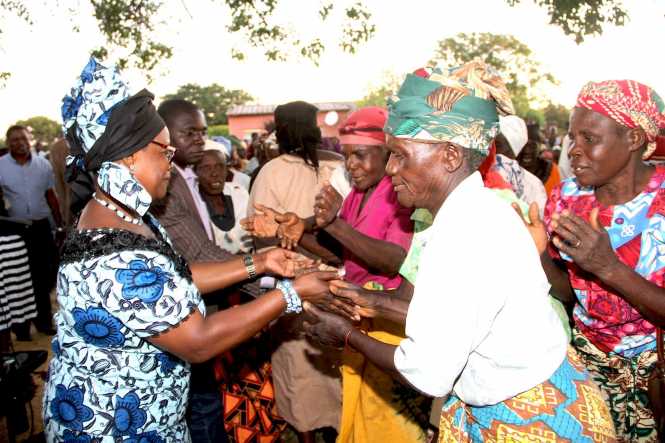 First Lady Esther Lungu has donated foodstuffs and cloths to the Aged at Chiwuyu Primary school in Sinda District. She was flanked by Community Development, Mother and Child Health deputy Minister Josphine Limata, Kapoche member of Parliament Nicholas Banda, Eastern Province Permanent Secretary Chanda Kasolo and Senior PF Party officials among others.
The First Lady also visited patients at Nyanje District Hospital shortly after paying a Courtesy call on Chieftainess Nyanje.
And she later addressed women from various clubs at Sinda Motel.
The First Lady is in Eastern Province for the outreach programme for people with Special Needs.
State House Press