FORMER Chipolopolo midfielder Charles Musonda's wife, Angela says her children will never play for Zambia alleging that the Football Association of Zambia (FAZ) is dysfunctional.
Angela said her children, Charly Junior, Lamisha and Tika, would never play for the national team because FAZ is dysfunctional and that the Zambian constitution does not allow dual citizenship.
She said this in response to Pearsen Ngulube, who wrote on Musonda's Facebook page asking if his son's will ever play and help qualify the Chipolopolo to the FIFA 2018 World Cup in Russia.
"Mr Charly Cool, we really need the services of junior Charly in our national team, that boy will surely make us qualify to the World Cup 2018 in Russia because his skills can influence a lot of Chipolopolo players to even better their performances..Please, please 'twapapata," Ngulube's posting read.
But Angela said Facebook was a wrong platform to discuss their sons, who were Belgians.
"Excuse us, wrong post to talk about our sons here. Apparently they are Belgian citizens and cannot play for mother Zambia. Don't turn a blind eye on Zambia's dysfunctional FAZ and the country's constitution which doesn't allow dual citizenship.
Not even our decision if at all everything was fine, but the boys! @Pearson Ngulube and many Zambians out there. We will always be proud Zambians ourselves. No one will take that away from us," Angela responded.
On the same wall, Vincent Chilombo thanked Musonda for the services offered to Zambia during his time and insisted to know if his sons will ever play for the nation.
"Charlie. Thanks for all that you gave our beloved mother Zambia. This may be the wrong forum but I dare to ask: Are your sons ever going to play for our Chipolopolo?
I do believe we need them as much as we needed you. Whatever their decision, I will respect it. God bless you and your family. You have always done us proud," Chilombo wrote.
Musonda responded that he could not change the Zambian law and the hypocritical mindsets of certain individuals.
"Vincent Mwansa Chilombo I hear you bro… We can't change the law and the minds of some hypocrites. Silence is golden," Musonda said.
FAZ communications manager Nkweto Tembwe declined to comment on the matter.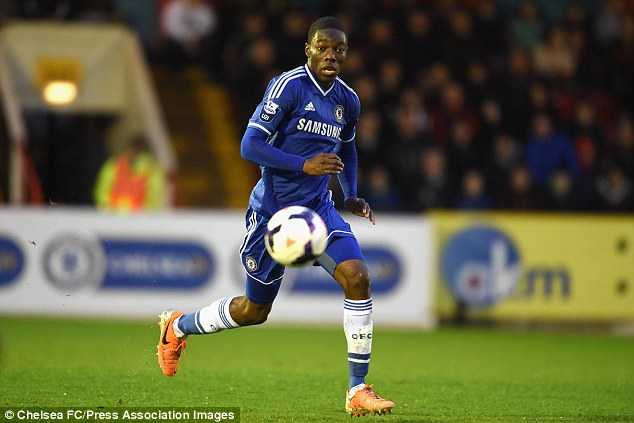 Meanwhile, the Mail Online, a United Kingdom publication, described the 17-year-old Charly as the most gifted of three brothers signed by Chelsea from Belgian side Anderlecht for a considerable sum in the summer of 2012 and the club retain great hopes for the younger two.
He has been compared with Eden Hazard, Andres Iniesta and Xavi.
The eldest, 22-year-old Lamisha, is a diminutive but quick winger who moved to Belgian side Mechelen on a free transfer back in January after making just a handful of appearances for Chelsea's Under 21 team.
Tika, the middle sibling 20-year-old, is a powerful centre-half who can also operate in midfield and has featured sporadically in Chelsea's Under-21 team over the last couple of years.
Times of Zambia