The Zambia Information and Communication Technology Authority (ZICTA) board has accused the Minister of Communications and Transport of allowing the abuse of funds at the country's telecom sector regulator.
This follows the minister's unilateral approval of a ZMK25,000 monthly allowance for ZICTA's board chairman against the recommendation of the board.
A letter from the ZICTA board to Yamfwa Mukanga, the Minister of Communications and Transport, dated April 30, said the board was disheartened by the minister's abuse of the ZICTA funds.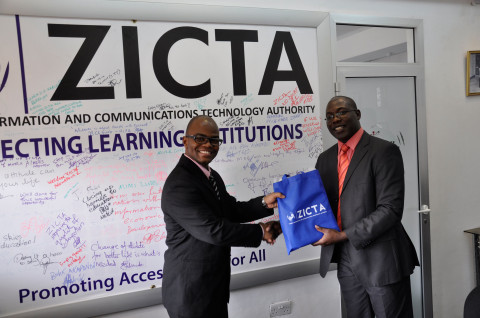 ZICTA board chairman Emmanuel Mpankanta is also the ruling party's chairman for elections. Hence the ZICTA board feels the minister is rewarding Mpankanta for being the ruling party cadre and without regard for decisions made by the board.
The letter from ZICTA said the minister's unilateral approval of the chairman's monthly alliance was against the decision of the board which recommended the increase to K13, 000 from K10, 000.
The board now wants Mukanga to correct the situation and warned that failure to do so will show that he is also a beneficially of the rooted funds.
"It is disheartening and puzzling to see the kind of abuse in full view of ZICTA board members," reads the letter in part.
Mukanga has not denied approving the allowance but told ITWeb Africa he has not yet received the letter from the board that has been leaked to the media. He said he cannot comment on the matter because he has no idea as to the content of the letter.
Mukanga has instead accused the ZICTA board of embarrassing him by leaking the letter to the media instead of delivering it to him first.
Last month, Zambian lawmakers sitting on the Parliamentary Committee on Telecommunications accused ZICTA of abusing public money in the manner it was conducting its business.
– See more at: http://www.itwebafrica.com/ict-and-governance/271-zambia/234641-funds-scandal-rocks-zambias-ict-authority#sthash.x1ewKZC3.dpuf
Published on 19 May 2015
By Michael Malakata