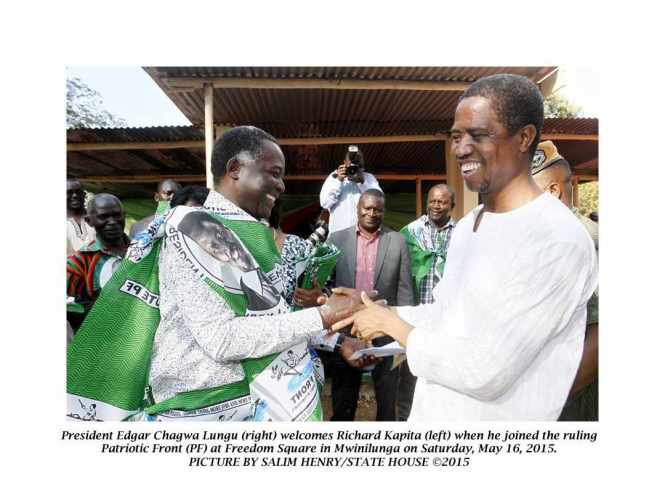 The United Party for National Development (UPND) in North Western province says the decision by its former vice president Richard Kapita to join the ruling Patriotic Front has not party handicapped in anyway.
Provincial vice Chairperson Mark Kalemba has told QFM correspondent Lyton Ngambo in Solwezi today that Mr Kapita is replaceable.
Mr Kalemba says Mr Kapita not helped the people of North western province in any way during his time in the UPND hence his going is not regrettable.
Mr. Kalemba has since urged UPND members to remain united and prepare for the 2016 tripartite elections.
He has further stated that people should not just be jumping from one political party to another for personal gain but for development.
Mr Kapita defected to the PF on Saturday during a rally addressed by President Edgar Lungu in Mwinilunga.
qfm news