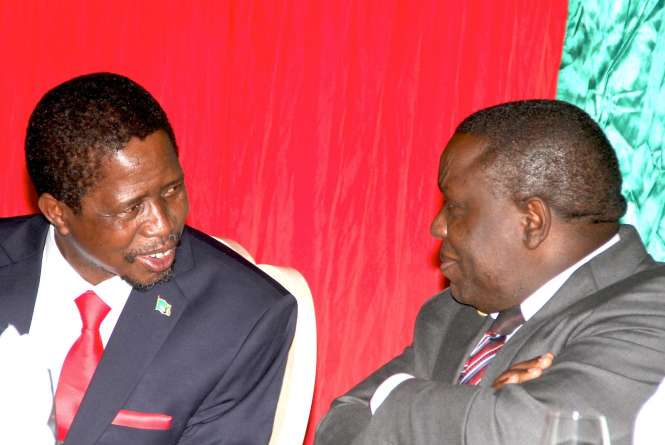 Zambia has been proposed  to temporarily host the Great Lakes Region Secretariat currently located in Bujumbura-Burundi following increased unrest in that country.
ZANIS Staffer Cecilia Banda reports from the Angola Capital of Luanda that Foreign Affairs Minister Harry Kalaba confirmed the development to Zambian journalists attending the Great Lakes Region pre-summit meetings in Luanda, Angola this morning.
The extraordinary summit of the Heads of States and Government of the Great Lakes Region opens in Luanda tomorrow May 18 and President Edgar Lungu will arrive here this afternoon to join 11 other Leaders for the Meeting.
Top on the Summit Agenda is the current turbulences in Burundi where President Pierre Nkurunziza was reportedly toppled by insurgents last week while he was away attending a regional Meeting in Tanzania.
And Mr Kalaba says the Council of Ministers of the Great Lakes Region says Zambia should host the regional Secretariat for now until the volatile situation in Burundi is brought under control.
Mr Kalaba said the Council proposed Zambia as a preferred relocation for the Great Lakes Secretariat because it currently hosts the Center for Democracy and Good Governance in Lusaka.
He also disclosed the the Republic of Rwanda has also been proposed to host the Secretariat alongside Zambia but that a final decision will be made by the Heads of States and Government at the Summit tomorrow.
Mr kalaba also disclosed the workers from the Great Lakes Region Secretariat that were detained in Bujumbura are still locked up and that the Summit will discuss ways of negotiating their release.
"Currently there is a challenge in Bujumbura, the workers are still under detention, the situation right now is unstable", said Mr Kalaba.
Meanwhile, Mr Kalaba has also disclosed that the Council of Ministers proposed the level of representation being sent to Burundi be escalated to Heads of State and Government from the Great Lakes Region so that they could go and confer with President Nkurunziza about what is happening in that country and also chart a way forward.
Earlier, the Council of Ministers had proposed a delegation of Foreign Ministers from the regional grouping should travel to Burundi to find out first hand what was happening in that country.