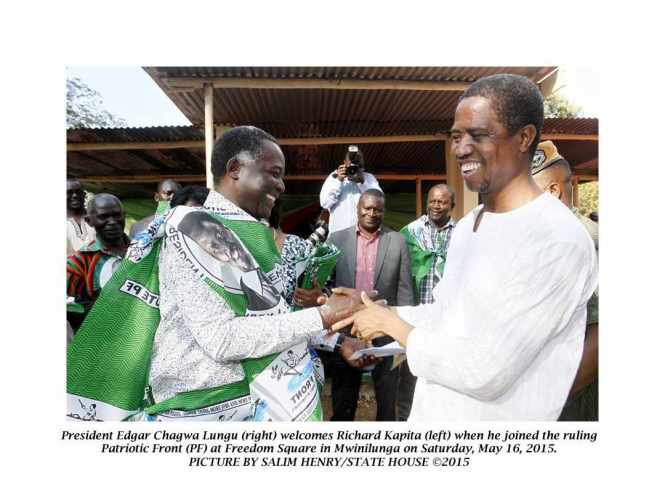 President Edgar Lungu says his administration is determined to work on the roads network to connect all areas to ease people's movements in the country.
ZANIS reports that Mr Lungu  has for this reason assured that works on the Chingola-Solwezi road will commence in two weeks from now while works on the Solwezi-Mwinilunga road have already commenced.
He added that works on the Mwinilunga- Jimbe road that connects Zambia to Angola will also be done soon.
The Republican President said this in Mwinilunga district today when he commissioned earth moving equipment purchased by Mwinilunga district
council at K 2.2 million.
He commended the local authority in partnership with the area member of parliament for investing in equipment that will enhance good roads network in the district.
He said that  although government has given Mwinilunga district hospital some ambulances but without good roads the vehicles will not reach people in far flung areas that are in need of quality health services.
President Lungu said his focus is to work for and with the people of Zambia to foster development whether they voted for him or not.
While in Mwinilunga, President Lungu commissioned Mwinilunga council earth moving equipment, toured Mwinilunga district hospital and received United Party for National Development Vice-President for administration, Richard Kapita who defected to the Patriotic Front party today.