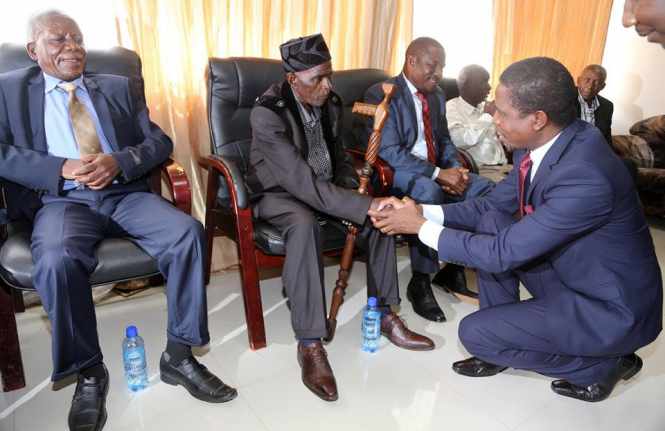 President Edgar Lungu has directed Chiefs and Traditional Affairs Minister Joseph Katema to work with the House of Chiefs in resolving wrangles between Senior Chiefs Ndungu and Ishindi in Zambezi District.
President Lungu says Dr Katema and members of House of Chiefs should visit Zambezi District to resolve the wrangle between the two traditional leaders.
He says he wants a special committee to be formed because it is worrying to learn that teaching Luvale and Lunda is being restricted to some areas when people have been leaving together.
President Lungu says it is seemingly small acts like the activities in Zambezi that break nations.
The President also says he will use his stay in the province to interact with as many people as possible.
The Head of State was speaking on arrival in Solwezi, North Western, to kick off a four day tour of duty.
And Provincial Minister Dawson Kafwaya says the province is happy with President Lungu's leadership.
According to a program released by the Provincial administration in Solwezi, President Lungu will be in the newly created Ikeleng'i District.
The President will tomorrow, tour mines and meet party and traditional leaders in Solwezi.
Mr. Lungu is on Saturday expected in Mwinilunga where he will also feature on Kabangabanga Radio station.
The President will leave North Western Province on Sunday after attending a church service.
ZNBC