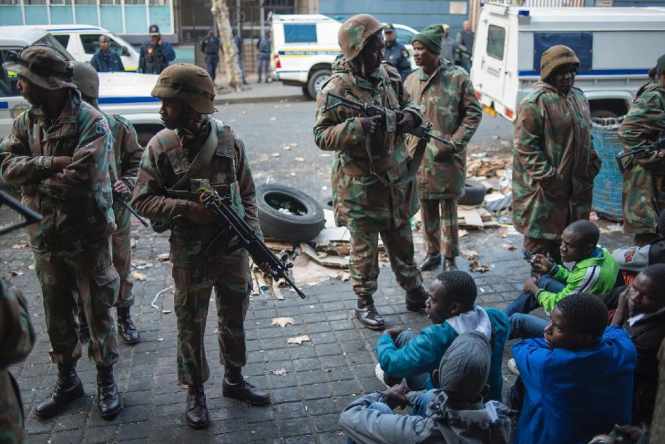 Johannesburg (AFP) – South Africa's annual season of labour strikes often turns violent, but a recent wave of deadly xenophobic attacks has heightened fears that this year's protests could fuel further aggression towards migrant workers.
Each winter, weeks of angry demonstrations erupt in cities across the country as employees down tools and flock into the streets during pay negotiations.
Employment is scarce in South Africa, and much of the frustration is targeted at migrant workers from elsewhere on the continent who locals accuse of stealing their jobs.
President Jacob Zuma himself has blamed last month's xenophobic unrest on an unnamed employer in the eastern city of Durban who replaced South African workers with migrants.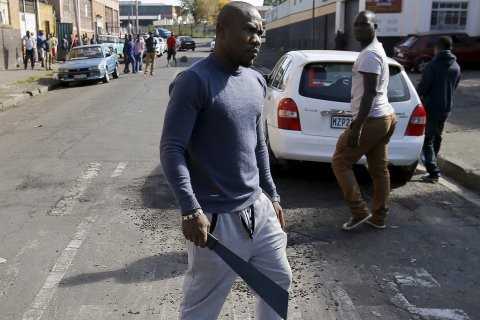 In the weeks that followed, at least seven people were killed as mobs hunted down migrants from Zimbabwe, Mozambique and other African countries, forcing hundreds of terrified families to abandon their homes and seek safety in camps.
The attacks "were sparked off by the conduct of an employer who fired South African workers who had gone on strike and employed workers from outside the country," Zuma said.
"The employment of scab labour usually triggers an angry reaction from workers who are on strike."
Zuma appealed for employers to avoid "pitting workers against one another," in remarks likely to worsen industrial relations.
South African trade unions accuse employers of trying to dodge demands for better conditions by hiring foreign workers at lower wages.
"This is undermining labour standards," Norman Mampane, spokesman of the country's largest union federation, the Congress of South African Trade Union (Cosatu), told AFP.
"Cosatu has observed employers under-employing migrant workers — especially in the farming, retail and hospitality sectors.
"Unemployment should not be used as a disguise to attack fellow Africans," he added.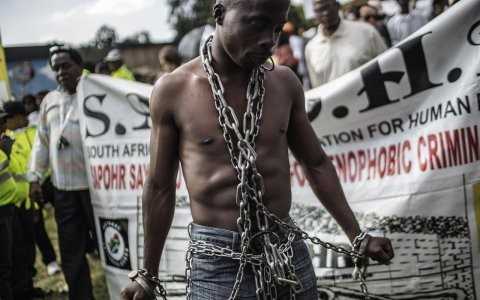 Since the end of apartheid, South Africa has attracted millions of migrants fleeing political and economic turmoil in their own countries.
Zimbabweans account for the largest population of migrants in South Africa, with some analysts estimating they make up 23 percent of the whole workforce.
Since the 1880s, South Africa has taken in immigrants to work in mining, agriculture and other sectors.
But now, faced with a youth unemployment rate of over 50 percent and a slowing economy, cheap foreign labour is a hot political issue.
"Government is caught between a rock and hard place," said independent economist Daniel Silke.
"It wants to manage the (pay) increases, but also it understands that it needs to keep people happy so that they turn out to vote next year (in local elections)."
Already, the threat of widespread public service strikes is looming.
Wage talks are deadlocked, with workers rejecting a 5.8 percent increase offer from the government and demanding 10 percent.
"The so-called xenophobic attacks are actually competition for jobs," Free Market Foundation economic analyst Loane Sharp told AFP.
"The competition is not just between locals and foreigners, but also between the older and the younger, the skilled and the unskilled."
While some immigrant workers have returned to their home countries after the attacks, others have formed their own trade union to protect their rights.
The South African United Foreigner Trade Union was set up two weeks ago to cater for mainly informal labourers and traders.
"Those are the ones who are victims of xenophobic attacks and victims of unfair labour practices," said union leader Salman Khan.
Yahoo News
(AFP Photo/Mujahid Safodien)