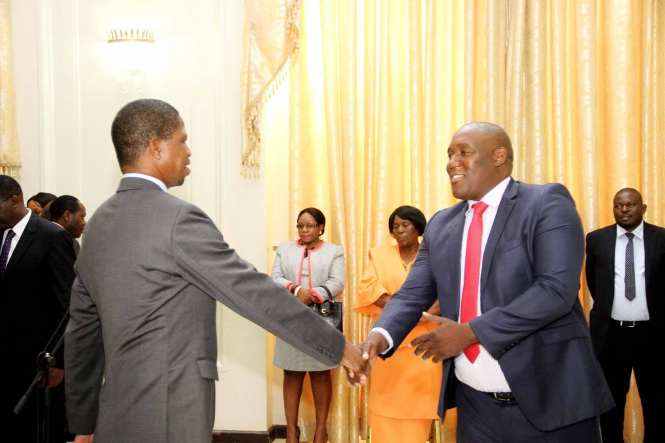 PRESIDENT Edgar Chagwa Lungu has sworn in Lusaka lawyer Mr. Sukwana Lukangaba as Special Assistant for Legal Affairs at State House.
Prior to his appointment, Mr. Lukangaba  was practicing at Mweemba Chashi and Partners of Lusaka.
This is according to statement issued by Mr Amos Chanda, the Special Assistant to the President for Press and Public Relations.