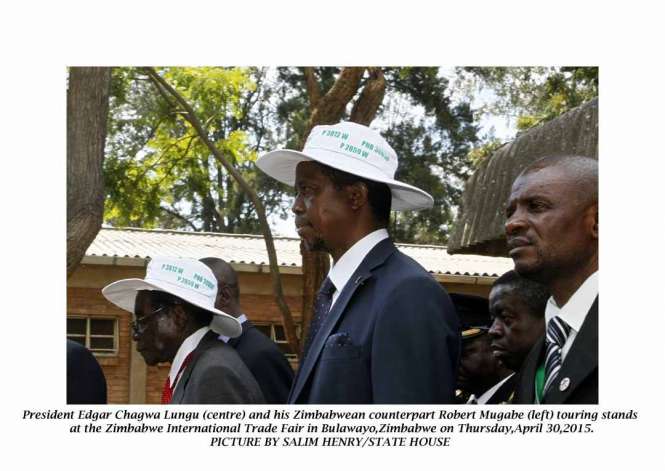 ONLY two Zambian companies participated at this year's Zimbabwe International Trade Fair (ZITF) with 27 firms sending samples of their products for exhibition.
President Lungu officially opened the 56th Trade fair, last Thursday saying trade and investment relations between the two countries have strengthened over the years with the latter's exports exceeding US$1.3 billion in 2010.
Zambia Development Agency (ZDA) director-general Patrick Chisanga said the two companies which had a physical presence at the fair are Trade Kings Limited and the Food Reserve Agency (FRA).
"We invited 28 companies from the private sector to come and exhibit at ZITF. For various reasons, the companies that actually came are Trade Kings and FRA. But 27 companies also sent their samples such as Zambia Sugar and a variety of others," he said.
Mr Chisanga cited the low participation of Zambian companies at the fair to a misconception that the Zimbabwean economy is dwindling.
"The perception is that the Zimbabwean economy is not doing well and that coming here would be an academic exercise and that is why they were just keen to send products.
"But, I am sure you have seen that this economy is on the rise. It is beginning to pick up the pieces and Zambia should position itself to be a major exporter into this economy, as it begins to re-develop and strengthen itself," Mr Chisanga said.
He said Zambian companies need to revamp their participation at the fair as the country is a major exporter of non-traditional products to its southern region neighbour.
Mr Chisanga said there is a huge demand of Zambian products in Zimbabwe.
"I have just been talking to the export development manager at ZDA [Albert Halwampa] on the need for us to start planning for next year now," he said.
He has since tasked ZDA officials from the Zambian embassy in Zimbabwe to conduct a post-mortem on what has worked out, the challenges and gaps of participation at the fair as Zambia is producing a lot of non-traditional goods which the Zimbabwean market is "craving" for.
Mr Chisanga urged firms to reconsider participating in the fair next year as the non-traditional exports have the potential to increase revenue collection.
YANDE SYAMPEYO, Bulawayo – Daily Mail