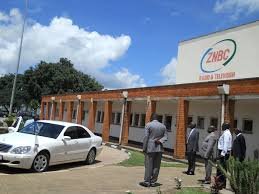 The Zambia Union of Broadcasters and other Information Disseminators-ZUBID- has hailed government for banning departments and ministries from advertising in the public media on credit.
ZUBID President Chomba Yumbe says some public media organizations are facing challenges to pay monthly salaries due to huge sums of moneys owed by some government institutions.
Mr. Yumbe says ZNBC is currently owed 54 million kwacha by government institutions that advertised on credit.
He says the union will follow up on the directive by government to ensure that public media organisations are saved from bankruptcy.
Mr. Yumbe was speaking to ZNBC News in Lusaka on Tuesday.
On Monday, Minister of Information and Broadcasting Services Chishimba Kambwili announced that no government department should be allowed to advertise in any public media on credit.
Mr. Kambwili who is also Chief Government Spokesperson said it had come to his attention that ZNBC, Daily Mail and Times of Zambia are owed a lot of money by government departments through adverts secured on credit.-ZNBC