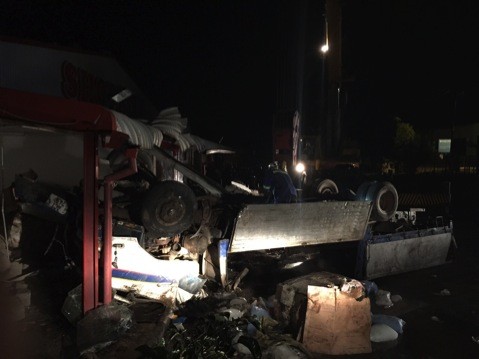 A 17-year- old boy of Mwense district in Chief Lukwesa's area has
died on the spot while his friend was left unconscious after a road traffic accident.
Luapula province Deputy Police Commissioner Webby Shula who confirmed the accident to ZANIS in an interview today named the deceased as Goodson Muyamba of Kaombe village in Chief Lukwesa's area.
Mr. Shula explained that the accident happened yesterday at Lukwesa
area around 11:30 hours along the Kazembe – Mwense road.
He said Shadrick Musenge, the driver of the Toyota Hilux registration
number ABT 7908 hit into the cyclist who was going in the same
direction.
The Deputy Police chief said the deceased sustained severe injuries in
the head and bruises on the back while his friend Steven Ngandwa who
is also 17 years old whom he had carried on the same bicycle was left
unconscious and later rushed to Mansa general hospital.
The body of the deceased is in Mansa general hospital mortuary
awaiting a postmortem.-Zanis