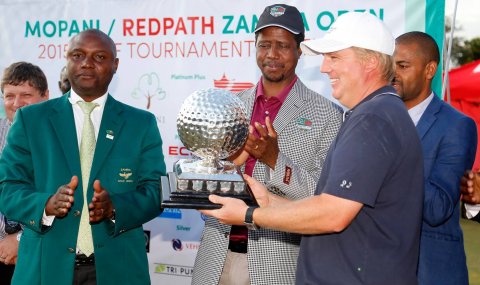 President Edgar Lungu, has called on Mopani Copper Mines PLC to consider sponsoring some development programs as a way of promoting golf.
President Lungu was speaking yesterday at the closing ceremony of the 2015 Mopani/Redpath Zambia Open Golf Tournament in Kitwe.
"We want to be participating not only at local level but internationally as well. Sponsorship can be either of the following, establishing a sound junior golfers program, promoting peri-urban golfer tournaments, establishing of an academy for the youth to engage in golf and enhancing skills among the coaches," Lungu said in a statement by the state House Press Office.
" I look forward to a time when l would present the lucrative Zambia open prize to a Zambian," he added.