President Edgar Lungu is on Thursday this week expected to officially  open Zimbabwe's 56th International Trade Fair in Bulawayo.
President Lungu, who will be in the company of his Zimbabwean counterpart Robert Mugabe, will address about 5,000 business visitors and over 70,000 spectators that are expected to attend the International Trade fair.
Zambia's Ambassador to Zimbabwe, Ndiyoyi Mutiti said Mr Lungu will travel to Bulawayo on April 30th 2015 after attending the Southern African Development Community (SADC) Heads of State and government extra-ordinary summit in Harare.
"This is one of the major showcases of the trade and business side of Zimbabwe economy. It is really a big event in the economic environment of Zimbabwe," Ms Mutiti said.
She told Zambian journalists in Harare yesterday that on April 29, President Lungu will be among other Heads of state and government that will attend the SADC extra-ordinary summit in Harare.
ZANIS reports that the Head of state is also expected to meet the Zambian community living in Zimbabwe after the summit on April 29th.
President Lungu will hold a one-on-one meeting with his Zimbabwean counterpart, Robert Mugabe when the former arrives in Harare on April 28, 2015.
Ms Mutiti said Zambia and Zimbabwe enjoy an excellent relation which is coupled with both small cross border and big trading in many goods.
She said many Zimbabweans import goods from Zambia.
Meanwhile, Ms Mutiti has disclosed that the April 29th 2015 SADC extra-ordinary summit, whose theme is 'regional strategy and roadmap for industrialisation', will discuss strategies and the roadmap for the industrialisation of the region.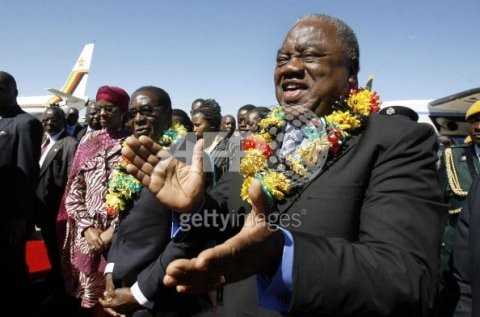 The SADC industrialisation strategy and roadmap come in the aftermath of the 34th SADC ordinary summit which was held in Zimbabwe's Victoria Falls town in August 2014, whose theme was 'SADC strategy for economic transformation, leveraging the region's diverse resources for sustainable and social development through beneficiation and value addition'.
She said the SADC member states have realised that they were endowed with a lot of natural resources where raw materials are gotten.
She said the raw materials should be improved into finished products in order to further enhance trade and economic development in the region.
The Ambassador to Zimbabwe noted that currently, there is a lot of trade going on among SADC member states but this commerce was not very profitable because it deals mainly in raw materials.
Ms Mutiti noted that the only way to stimulate sustainable development is to create industries that can add value to raw materials.
"We would like to build as SADC, on the industrialisation in our respective countries so that we can further strengthen and enhance the economic environment that obtains for the good of our people," she explained.
And preparatory meetings for the SADC extra ordinary Heads of state and government summit started in Harare yesterday with the assembly of senior officials from member countries.
In the meeting of senior officials, Zambia was represented by the Ministry of Commerce Permanent Secretary Siazongo Siakalenge, Ms Mutiti and some government officials.
The meeting of senior officials, which closes today April 26, will feed into the Council of Ministers which will subsequently prepare the agenda for the extra-ordinary Heads of state and government summit set for Wednesday.
There are 14 countries that make up the SADC which is currently being chaired by President Mugabe.
The countries are Angola, Botswana, Democratic Republic of Congo, Lesotho, Madagascar, Malawi and Mozambique.
Others are Namibia, Seychelles, South Africa, Swaziland, Tanzania, Zambia and Zimbabwe.
Photo Credits: ibtimes,