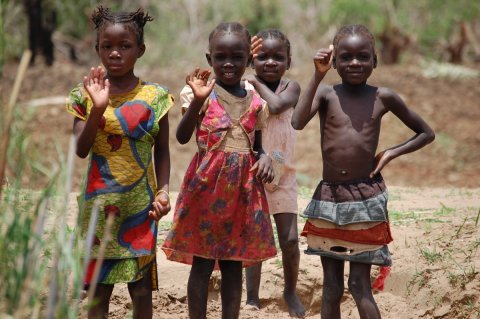 Chieftainess Chiawa of the Goba people in Kafue district has called for recognition of her people as true Zambians.
Chieftainess Chiawa wondered why Goba people are sometimes treated as foreigners from Zimbabwe simply because of the similarity of the Goba language spoken in Chiawa with that spoken in Zimbabwe.
She said her subjects have been facing  difficulties in obtaining Zambian passports because they are viewed as foreigners from neighbouring Zimbabwe.
The traditional ruler was speaking when Lusaka province permanent secretary Stardy Mwale paid a courtesy call on her in Chiawa April 18, 2015.
Chieftainess Chiawa said her people deserve to be treated as Zambians and that there is no other country other than Zambia to which they belong to.
And Lusaka Province Permanent Secretary Stardy Mwale assured Chieftainess Chiawa that Chiawa area is part of Zambia and that the people in the area are bonafide Zambians.
Mr Mwale said government is currently promoting the One Zambia One Nation motto aimed at addressing the upsurge of tribalism in the country.
The Permanent Secretary thanked the chieftainess for working closely with government in taking development to her chiefdom.
Mr. Mwale said government appreciates the traditional ruler's wise counsel and contribution to national affairs such as promoting unity and fighting tribalism.
Photo credits : Bridget Besaw /Brian Richter/TNC