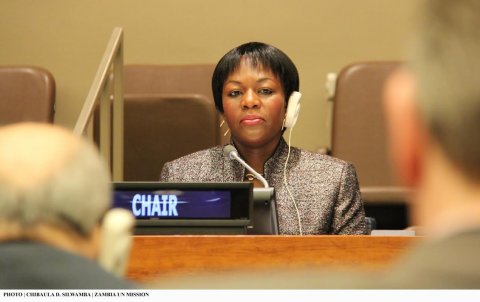 NEW YORK, Thursday, April 16, 2015 – Zambia's current and projected population present potential opportunities and challenges to effectively contextualize sustainable development agenda in the national planning processes.
Addressing the 48th Session of the Commission on Population and Development (CPD) under the theme: "Realizing the future we want – integrating population issues into sustainable development, including in the post – 2015 development agenda", at UN Headquarters, Zambia's Permanent Representative to the UN, Ambassador Dr Mwaba Kasese-Bota said the Post 2015 Development Agenda should endevour to have investments in quality education, family planning and universal access to quality health services.
She said Zambia intends to build on the already existing momentum of sustained economic growth of above 6.1 percent over the last decade, as part of its strength and opportunity to address challenges that hampered the attainment of some Millennium Development Goals (MDGs). "Zambia's Post-2015 development agenda will therefore, prioritize a harmonious balance between social development, inclusive economic development and environmental sustainability; taking into consideration their interdependent relationship with the country's population dynamics," Dr Kasese-Bota said.
She said Zambia recognized the importance of gender equality and the empowerment of women and has stressed that development cannot take place without measures addressing the fundamental gender issues.
The Ambassador urged the international community to continue collaborating to combat infectious and non-communicable diseases.
"Zambia reiterates the need for the Post-2015 framework to give priority to core goals and targets of gender equality, empowerment of women, investment in young people, inclusive economic growth and universal access to sexual and reproductive health and reproductive rights; as true meaning of integrating population matters into sustainable development including in the post 2015 development agenda," said Dr Kasese-Bota.
Zambia's Deputy Permanent Representative to the UN, Christine Kalamwina, who is the Vice-Chairperson of the 48th Session of the Commission on Population and Development, chaired the plenary session on Tuesday.
Issued by:
CHIBAULA D. SILWAMBA (Mr.)
First Secretary for Press and Public Relations
Permanent Mission of the Republic of Zambia to the United Nations
Facebook: https://www.facebook.com/MissionofTheRepublicofZambiaToTheUnitedNations?fref=nf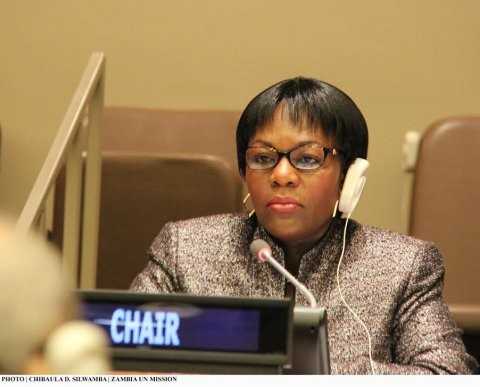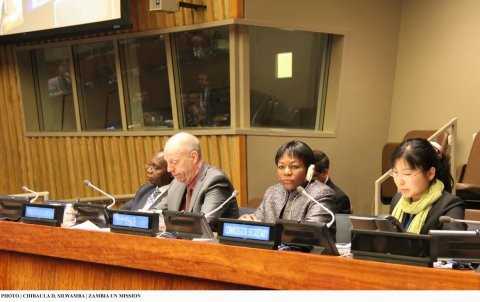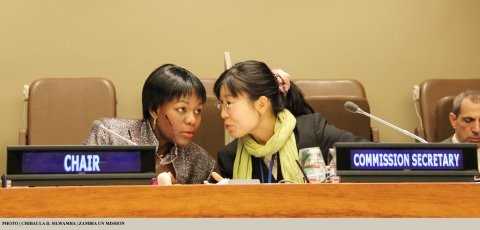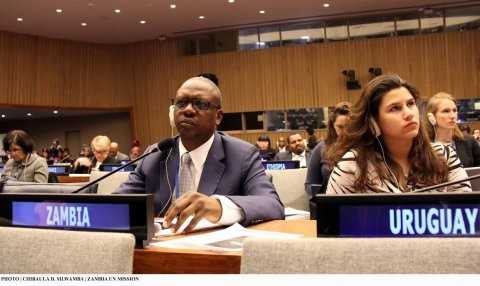 PHOTO | CHIBAULA D. SILWAMBA | ZAMBIA UN MISSION