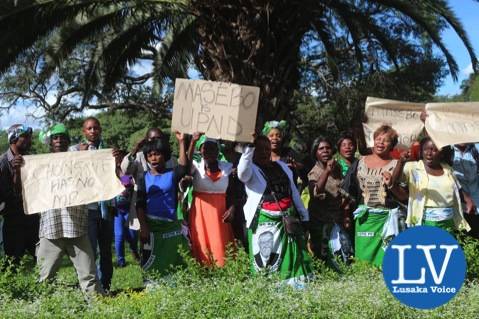 Patriotic Front (PF) youths in the Eastern province have distanced themselves from the stories appearing in some sections of the media warning that the province was a no-go area for party Secretary General Davies Chama.
Chipata District Youth Secretary Mubiana Mabebo in a statement made available to ZANIS in Chipata today explained that at no time did the youths in the province meet to discuss matters regarding the leadership of Mr. Chama.
Mr. Mabebo said the youths in the Eastern province are so far happy with the leadership of Mr. Chama and the performance of the party.
He said the youths are in support of the Secretary General whom the President appointed and has trust in him.
He noted that the statement attributed to the youths in today's Post newspapers does not reflect the true picture on the ground as it was not representing the interests of the youths.
Mr. Mabebo alleged that the statement did not come from the youth leadership in the province but from the two youths Davy Lungu and George Mwanza.
He explained that the two seized to be sympathizers of the ruling party and their statement does not represent or save the interest of the PF youths.
Mr. Mabebo added that true PF youths know how to channel their grievances than the way it was done by the two.
He alleged that the two youths have been hired to destabilize the party in the Eastern province as they do not represent the party at any level.
He further stated that Mr Chama was welcome to Eastern province adding that the youths were eager to meet him.
Mr. Mabebo was reacting to story carried in today's edition of the Post newspaper warning PF Secretary General Davies Chama that Eastern province was a no-go area for him.