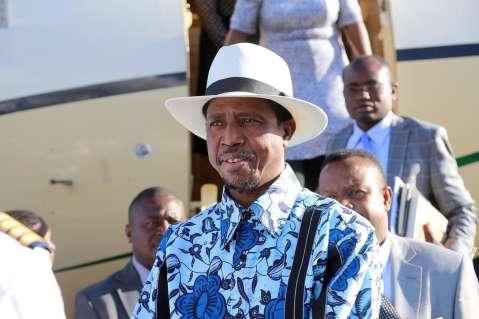 Lungu donates to Kasisi Girls School
Lusaka, April 11, ZANIS–President Edgar Lungu says government has put education as one of the most important pillars for individual and national development.
Mr. Lungu said this is evident through the massive construction of new schools, rehabilitation of existing ones and upgrading of some Basic schools into Secondary schools.
President Lungu said this in a speech read for him last night by Ministry of Information and Broadcasting Services Deputy Minister Forrie Tembo at the fundraising dinner for Kaisis Girls Secondary School in Lusaka.
At the same occasion, Mr. Tembo presented a cash donation of K10,000 on behalf of President Lungu towards the renovation of infrastructure at Kasisi Girls Secondary School.
The Head of State said government has since embarked on a teacher recruitment exercise in order to improve the teacher pupil-ratio.
Mr. Lungu commended Kasisi Girls Secondary School for its continued efforts of recording excellent results and working towards good upbringing of young girls.
And Kasisi Girls Secondary School Parent's Teachers Association (PTA) Chairperson Chrispin Kanchule bemoaned the dilapidating infrastructure at the school which he said requires immediate attention.
Mr Kanchule however, thanked government for aiding the school and challenged parents to rise to the occasion and ensure that the school retains the conducive learning environment status it is known for.