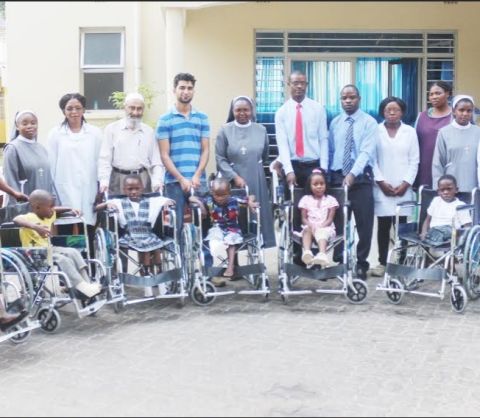 A local business man has donated 40 wheelchairs worth 100-thousand kwacha to the Vice President's office.
Vice President Inonge Wina has thanked Cardinal Distributors Limited for the donation saying the gesture will go a long way in helping the physically challenged in society as the country has a critical shortage of wheel chairs.
Ms Wina says the wheelchairs will given to the needy through the Ministries of Health and Community Development, Mother and Child Health.
And Health Minister Joseph Kasonde has called for support to the physically challenged and patients under treatment.
Meanwhile CDL Managing Director Safwaan Patel says the donation is part of his company's Corporate Social Responsibility Program.
And Apache Executive Chairman Younus Essa who coordinated the donation says there is need to drill more boreholes and donate more wheel chairs for the under privileged in society.-ZNBC