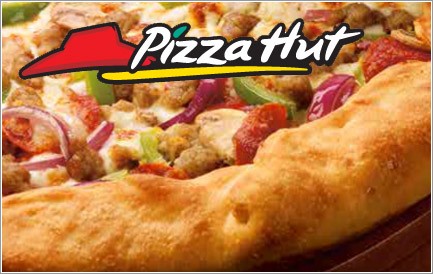 The launch of Pizza Hut in Lusaka will be followed by expansion to other regions in Zambia with the food chain set to roll out estimated 6 to 8 outlets across the country in 2015. This has been brought on by the encouraging performance of the current outlet at East Park Mall.
Stefano Benedikter, Managing Director of Dagon, the first franchisee for Pizza Hut in Sub-Saharan Africa says that despite the rise in consumer power and spending in Zambia, the brand represents more than just an opportunity to eat out.
"Our launch in Zambia has given us the flexibility to respond to local tastes, to engage more and provide a product and service that is international in culture but suited to local needs."
He says the move to adapt an internationally recognised brand is not without consideration. The world's largest restaurant company, Yum Brands, with over 15,000 Pizza Hut restaurants globally, wasn't very successful in sub-Saharan Africa seven years ago. But Yum together with Dagon returned to the proverbial drawing board and has developed a strategy tailored to emerging markets like Zambia's.
The strategy appears to be working so far as Pizza Hut Zambia broke several international sales records on its first day, week, and month of operations in the country.
"The new business plan for Zambia is based around targeting the takeaway and delivery service. Drop-off distances will also be limited to a few kilometres and this means eventually it will have smaller stores in a number of neighbourhoods. The franchise is also taking a responsive approach, choosing to listen to customer's needs and developing suitable products and services," adds Benedikter.
He notes that further expansion is planned for 2015, with an estimated 6-8 stores set to be opened in the country this year with Zambia serving as a hub for regional expansion.
"People want to identify with globally recognised and fun brands and it seems that Pizza Hut checks those boxes. At the heart of the Dagon strategy is a intuitive understanding that unless a global brand like Pizza Hut immerses itself in Zambian lifestyle and culture, the brand will not reach the heights it hopes to in the country."
To reach out to its customers, Benedikter has created a highly disruptive marketing campaign which has seen the Pizza Hut facebook page accumulate 22,000 likes in its first 60 days, arguably making it the fastest growing page in Zambian history.
Other marketing activities of note was the 7 days of giving where Pizza Hut, led by its Brand Ambassador Lulu Haangala, went to all the major compounds in Lusaka and connected with its target audience, something that is very unheard of for a foreign brand in Zambia.
"Dagon has invested significantly in its Zambian outlet. Pizza Hut Operations are led by Sean Singh who has over 25 years of sector experience, the company is looking to engage customers in new and innovative ways. The plan is not just to sell pizzas and earn profit, it is to grow organically and adapt to the needs of local consumers. That is what differentiates Pizza Hut from its competitors," says Benedikter.
Also, Dagon took a decisive turn towards social responsibility from day one. At Pizza Hut, customers are offered the option to round-up their bills and donate to the Robert Shitima Project, a school in Kabwe. Dagon is also planning to organize hospitality courses at the school while it hired the first pupil from Kabwe in February this year.