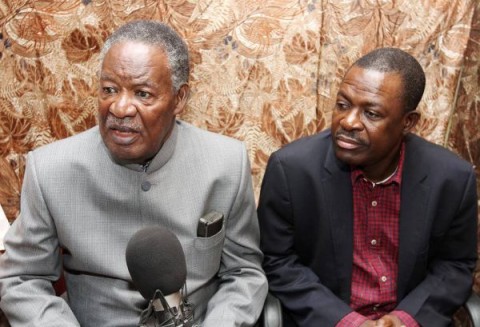 Mr Kambwili challenges Mr Kabimba to tell the nation where he was during the funeral and burial of Mr Sata.
"Did you see Wynter Kabimba at the funeral or burial of Mr Sata? He should tell us where he was and how he was fired as secretary general of the PF," Mr Kambwili said.
He said that Mr M'membe was bitter that Mr Lungu had told him to pay back the tax which his newspaper owed the Zambia Revenue Authority (ZRA) as well as the loan which was owed to the Development Bank of Zambia (DBZ).
On the calls by Mr Milupi to impeach Mr Lungu because of revising the mine tax regime, Mr Kambwili said Mr Milupi should be sober and also be ashamed of himself for changing goal posts because he was supporting Mr Lungu recently.
Mr Kambwili said he did not fear Mr Kabimba and is on record to have told him off several times even when Mr Sata was alive.
On the dropping of the Kwacha against the dollar, Mr Kambwili wondered why people were heaping the blame on Mr Lungu when the dollar had gained against other currencies in countries where Mr Lungu was not the President.
Credits – Times