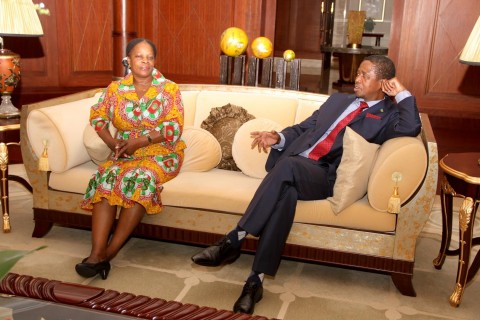 President Edgar Lungu has called on the nation to honour God by adhering to the Christian virtues upon which the great nation of Zambia is founded.
President Lungu has also re-affirmed that Zambia shall remain a Christian Nation.
The president has therefore called on the entire fraternity in the Patriotic Front to show love to the opposition and correspondingly requested the political opposition to do the same.
He says there is only one Zambia, One Nation where competition should be within the acceptable limits that do not descend into chaos.
This is contained in the president's Easter message to the nation, which will be published in full on Sunday's edition of the Zambia Daily Mail newspaper.
The president has also urged the church to do more to heal the nation by confronting such vices as tribalism, regionalism, violence, and corruption among others.
He says Zambia is a blessed nation that has escaped ugly occurrences that have beset other sister nations near and far, adding that the country must not take this grace for granted.
President Lungu and the First lady, Esther have since conveyed their best wishes to the nation as it commemorates Easter.
The president says as Easter is a festival that commemorates the resurrection of Jesus Christ, the nation is duty bound to always ensure that it celebrates the occasion with the greatest of joy.
He says in February this year, just a few days after his rise to the Presidency, he requested a special thanks-giving service to acknowledge that God has been very gracious to Zambia.
The president has thanked all Zambians for the support they have rendered to him and his administration in the 71 days since being sworn in as Zambia's 6th President.
CREDIT – ZNBC