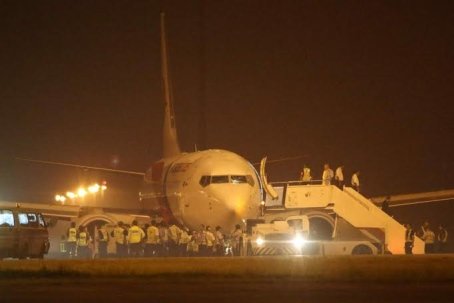 ZNBC-Proflight Zambia has called on government to protect local carriers by restricting foreign airlines operating on local routes.
Airline Director-Government and Industry Affairs Captain Phil Lemba says foreign airlines should just be allowed access the International Airport as a last point.
Captain Lemba says local airlines can take passengers to various local destinations.
He has bemoaned the current situation where foreign airlines operate direct routes from their respective countries to Ndola and Livingstone among other local destinations.
He has told ZNBC News that Zambia should emulate other nations that do not allow foreign airlines on local routes as part of promoting the growth and sustainability of local carriers.
Meanwhile Captain Lemba says the depreciation of the kwacha within the first quarter of this year has had a negative toll on the aviation industry.
He says this is because players in the sector mainly transact in US dollars .