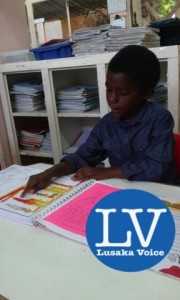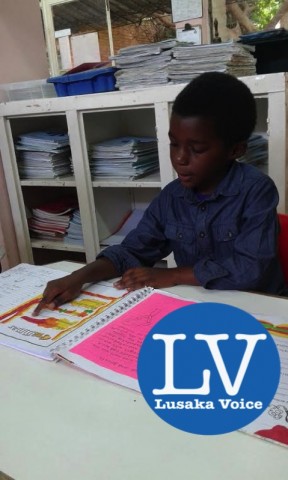 Arriving at school with his grandparents, Kaunda Emmanuel Chikota did not hide his enthusiasm to share his day with them.
For Kaunda, a grade three pupil at International School of Lusaka,  Student-led Conference is the moment to share his reflections on his achievements and challenges was not an ordinary day.
With much zeal, Kaunda took his grandparents through his portfolio which was packed with activities and all materials about what he had been studying on a daily basis.
He says his favourite subject is Mathematics. He hopes to improve by religiously doing exercises and homework. Revealing his dislike for bullies, Kaunda narrated the Biblical story of David and Goliath in the bible.
"This is my favourite story and I like David because he was not a bully," he says with a smile.
While being a teacher, doctor, lawyer and accountant are some of the dream jobs that most children desire, Kaunda confidently says he wants to be a President.
"When I grow up,  I want to be a President so that I can help people in the communities" he says.
Kaunda's grandparents are blown away and with wide smiles tearing in their faces, listened to their grandson as he took them through his learning process and ambitions.
Afterwards Kaunda plays a puzzle, showcasing to his grandparents his knowledge of various famous places in the world.
"I want to visit all these places when I grow up. I love traveling very much," he tells them.
From the classroom to the school ground, the seven year old displays his passion for soccer.
"I love all sporting activities. I also play mini-basketball and do swimming as well".
He ends his day at the school library where he tells his grandparents that the library was his favourite studying place.
"I come here to read and borrow books that I read at home,"
Student-led conferences are emerging as a positive way in the parent to child engagement outside the home.
A teacher at The International School of Lusaka, who has been involved with the Student-led conferences for eight years and preferred anonymity, said the process was very useful.
"The students get eloquent and more confident as they can explain what they learn. The parents also get to know how much their child would has grown"
He added: "This is also another way of giving feedback to parents about what happens at school from their child's perspective,".
The teacher said bringing parents at school gave them a better understanding of the learning processes and activities that are done  in class.
"As kids learn to advocate for themselves in this way, they discover how to let their parents know more specifically how to support them," he said.