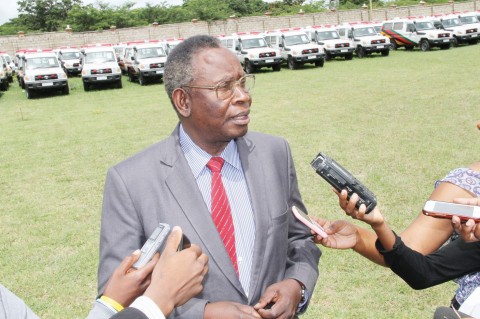 Government is concerned with the rising number of cancer infections in the country.
Health Minister Dr. Joseph Kasonde says according to the Zambia National Cancer Registry for 2006 to 2011,Two Thousand women were screened for cancer.
Dr. Kasonde is concerned that an additional 55 percent were diagnosed with cervical cancer.
He notes that One Thousand men were screened and 22 percent were diagnosed with Kaposis sarcoma while 13 percent of men had prostate cancer.
Dr. Kasonde was speaking today when he officiated at the cancer cooperative forum.
And Swedish ambassador to Zambia Lena Nordstrom says Zambia and Sweden have a strong interest in developing sustainable health care services and new ways of financing and service delivery.
Meanwhile, visiting Swedish Health Care, Public Health Minister Gabriel Wikstrom says there is need to improve on the prevention, diagnostic and care.