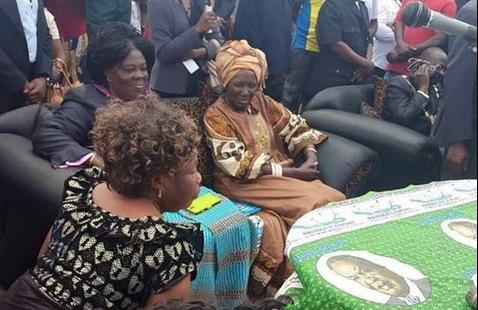 Vice President Inonge Wina is in Kasane, Botswana ahead of the official opening of the international conference on Illegal Wildlife Trade.
The Kasane high level conference will seek among other things to review progress made on the commitments by international leaders during the London 2014 IWT conference.
The main conference which is slated for 25th March will be official opened by Botswana head of state Seretse Ian Khama.
According to the programme obtained by ZANIS from the IWT conference secretariat, Zambia's vice president is in Kasane town in Chobe District ahead of the official opening of the one day conference.
The IWT conference is a follow up to the London conference which was hosted by the United Kingdom last year.
The London conference brought together Heads of Governments, representatives of Heads of Governments and Regional Economic Integration Organisations who were concern with the rise in illicit wildlife trade.
The Kasane conference will bring together Heads of States, Regional Integration bodies and Inter Governmental Organisations to review the progress made in the implementation of the actions agreed during the London Declaration.
The Kasane IWT conference will be opened by Botswana head of state Seretese Khama Ian Khama on March 25th.
ZNBC