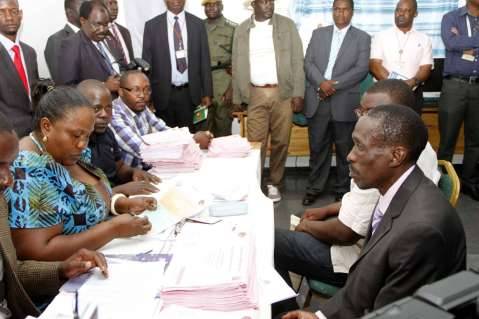 TAP Employee Sitting Tenant representative Regina Chimba has expressed concern over  the local company's management to allocate their houses to a  named  foreign investor.
Ms. Chimba said  the sitting tenants were now occupying the said houses with an certainties as they can be evicted anytime by the new owners.
She disclosed this during a rally that was held in Chilanga at TAP grounds today where Lawrence Sichalwe was contesting for Chawama Member of Parliament.
Ms. Chimba added that it was rather disheartening to see foreigners acquiring houses at the expense of Zambians. She for this reason to  government to intervene in the matter.
Meanwhile speaking at the same occasion Mr. Samuel Kanjela has expressed concern over the delayed payment because it is almost the third month when they were promised to look into the matter.
Mr. Kanjela , who is a TAP- Zambia employee,  appealed to government look into the matter because families were going hungry.