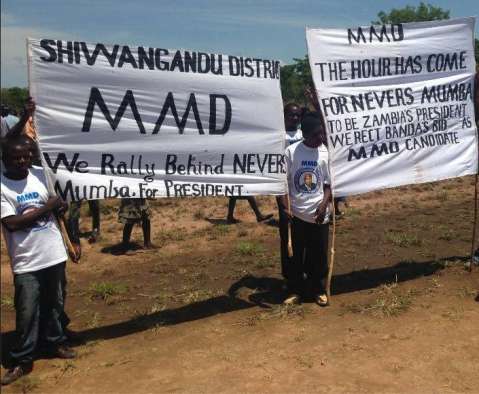 MMD IN NORTHERN PROVINCE SAYS IT WILL CONTEST THE SENGA HILL CONSTITUENCY BY ELECTION SLATED FOR 14TH APRIL 2015.
And party regional chairperson, Stephen Mukuka has told Mano News that his party will ensure that it scoops the forthcoming by election.
Mr Mukuka who is also MMD National Executive Committee Member charged that the former ruling party has all what it takes to return the Senga hill parliamentary seat.
He however stated that it is unfortunate that some of its parliamentarians have neglected the party.
The Supreme Court nullified the election of MMD Senga Hill Member of Parliament Kapembwa Simbao on grounds that there were a number of electoral malpractices.
Mr Simbao was elected MP for Senga Hill in 2011 but PF losing candidate Giles Chomba Yambayamba petitioned the election of Mr Simbao.
Mr. Yambayamba contended that the election was characterized by widespread undue influence, bribery, intimidation, voter treating and electoral malpractices.
Radio Mano