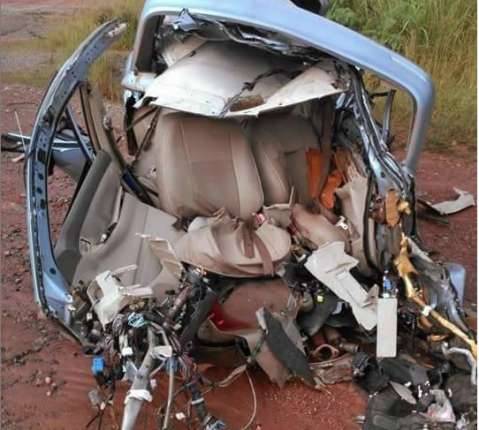 FAZ President Kalusha Bwalya has learnt of the death of NAPSA player Elson Mkandawire with a deep sense of shock and sorrow.
Kalusha says Football house will fondly remember the late Mkandawire for his passion and determination he had for football on and off the pitch.
This is according to a statement released to ZNBC Sports by FAZ communication Manager Nkweto Tembwe.
Mkandawire died in a road accident in Kasumbalesa on Monday.
He died together with another passenger when the vehicle they were in rammed into a tanker truck.
Copperbelt Province Police Commissioner Joyce Ksosa who confirmed the accident to ZNBC News in Kitwe said two other passengers sustained serious injuries.
The accident happened when the driver of the Toyota Corolla lost control and hit into the Volvo Tanker truck, which he tried to overtake.
Mkandawire, a forceful forward had stints at Chilanga Heroes and Livingstone Pirates before establishing himself at Power Dynamos and worked with Linos Makwaza, Lawrence Mweene and Aggrey Chiyangi among others.
The 28-year-old had also played for Konkola Blades, Zanaco and Kabwe Warriors and was being quoted by Napsa Stars for the 2015 season.
ZNBC