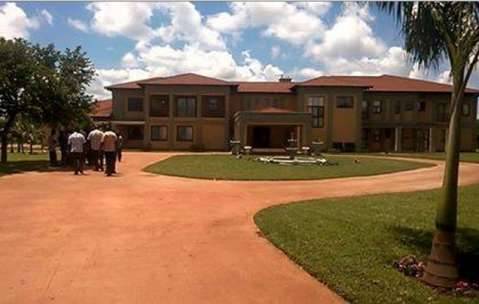 UPND cadres have attacked the ZNBC news crew that was assigned to cover a police search at party leader Hakainde Hichilema's residence in Lusaka's New Kasama area.
The incident happened in full view of the police clad in riot gear.
The cadres also insulted the journalists.
Earlier, the UPND cadres blocked the news crew from ZNBC and Daily Nation from entering Mr Hichilema's residence.
The journalists who complied with the directive were taken by surprise when the cadres pounced on them.
But Chief Government Spokesperson Chishimba Kambwili has condemned the conduct of the UPND cadres.
Mr Kambwili who is also Information and Broadcasting Services Minister says Mr Hichilema should cage his cadres.
And Mr Kambwili wondered how Mr Hichilema who is seeking the presidency could make claims that he receives confidential intelligence reports.
He says Mr Hichilema should not cry foul over what he termed as careless statement on the security issues of the nation.
ZNBC